Wistinghausen Florist & Greenhouse
For more than 100 years and four generations, Wistinghausen Florist has been the foremost local full service florist, flower shop, greenhouse and garden center! We have everything you need when it comes to gardening and gift giving, along with the expertise to help you discover your own green thumb!
The Oldest Florist in Oak Harbor, OH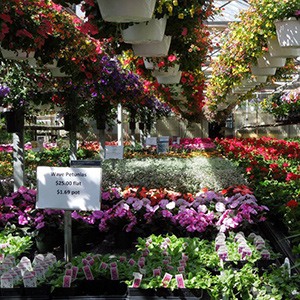 Not many companies can say they've been around for a century—but at Wistinghausen Florist, it's just business as usual! Through four generations of expert florists and years upon years of perfecting our craft, we've become the local authority when it comes to flowers, gardening, gifts and more. Our shop has everything you need to discover your own green thumb and thanks to the years of expertise that we've cultivated growing the most beautiful flowers in the area, we're here to give you all of the assistance you need. From gardening supplies to help you get started with the right materials, to the flowers that you'll be planting, you'll find it all, conveniently located at Wistinghausen Florist.
Among our great selection of gardening products and flowers in Oak Harbor, OH, you'll also find an extensive array of gifts and décor. From hanging plant baskets to concrete angels, Afghans to wind chimes, we're dedicated to helping you give a gift that's sentimental in nature and unique for any occasion. Our inventory of Mylar balloons and greeting cards pairs perfectly with our flower varieties, making us your one-stop shop for gifts. Stop on by today if you're looking for a beautiful gift, or visit us before you start planting your garden and we'll help ensure that it comes up bright and beautiful!
We offer floral arrangement and gift delivery within 15 miles of Oak Harbor, OH.
Our product selection spans both gardening necessities and one-of-a-kind gifts.
We have been in business for more than a century.
We are family owned and operated, through four generations.
Our flowers can be arranged for any specific occasion.